Solutions
We offer a range of fixed-priced solutions, as well as being able to tailor it according to your organisation's need. Gordian offers a broad range of products & services for companies in the heavy transport ecosystem. We help companies to be fact-based/data-driven when managing complex decision processes.
Three levels to match your needs: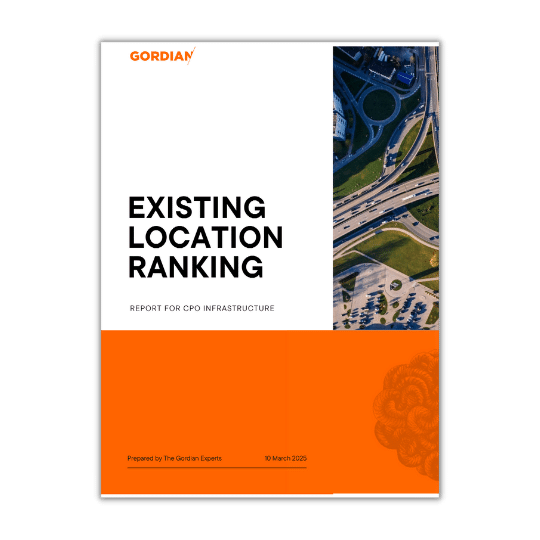 Scenario analysis reports
Report for predetermined customer-defined scenario. Based on your company's needs, we deliver standard or customized reports. This includes:
Existing location ranking standard report
Potential partner analysis standard reports
The next locations standard reports
Customized reports
Quick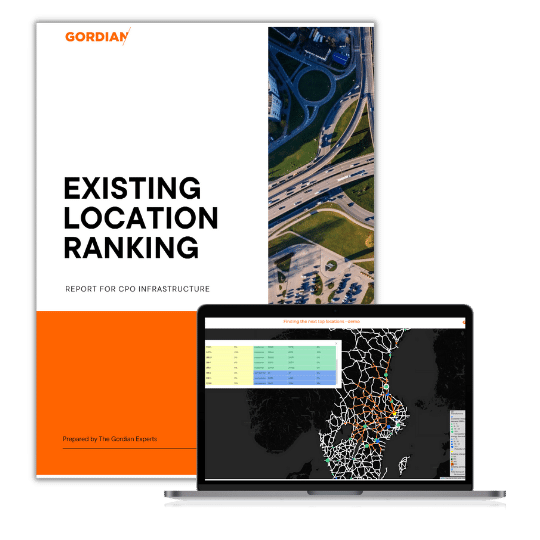 Scenario analysis reports + Interactive map
Based on your needs, we deliver a standard or customized report and an interactive map with your visualized data. The map gives a better presentation view and more flexibility as it comes with different customization options. This includes:
One pre-meeting where we set your needs.
A PDF report.
A link to your interactive map.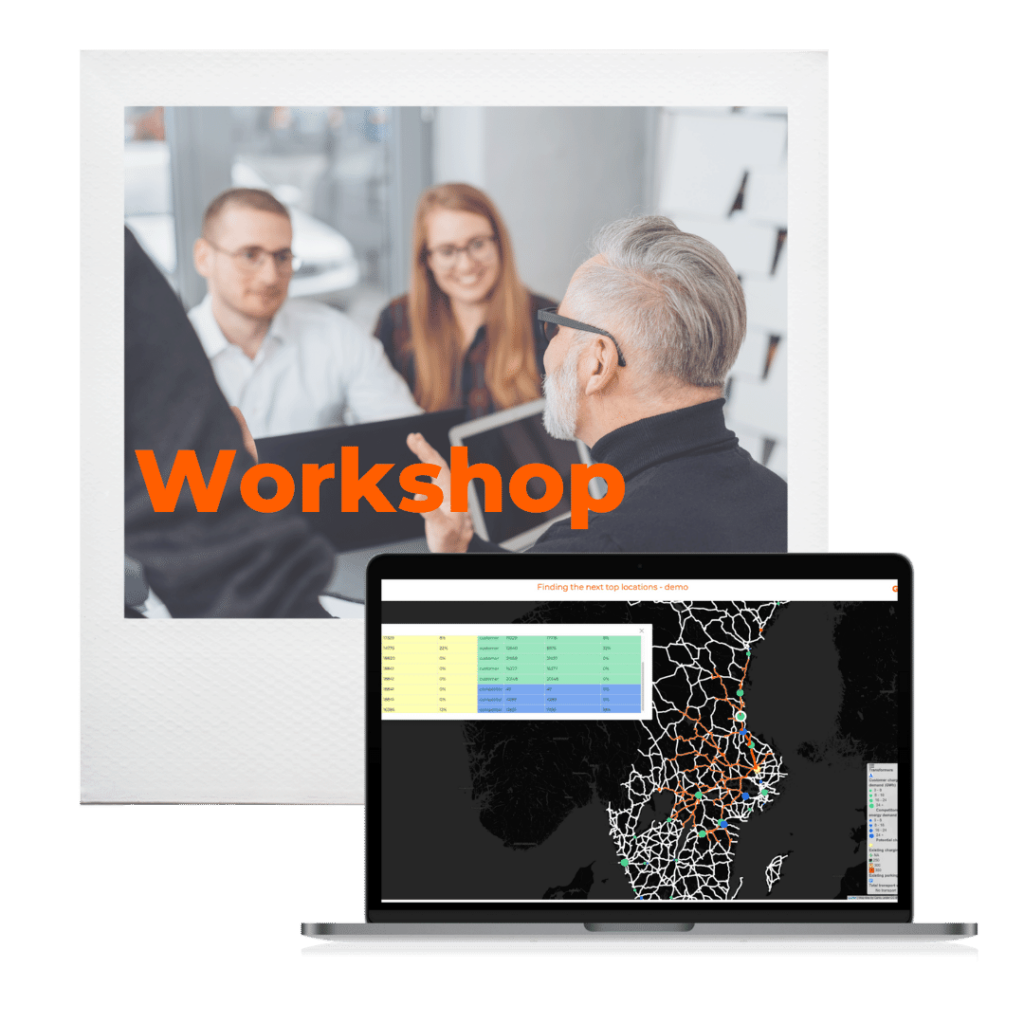 Customized decision support system
Based on years of research, The Gordian Advanced Analytics Tool is ground-breaking with advanced technology that enables relevant, accurate, and lightning-fast transport route analytics that is necessary to deliver unparalleled services and value to your customers.
The accurate and theoretically correct demand estimates
Optimization
Other planning criteria
---
What we can help you with

Rank existing locations
Rank existing property location to plan charging infrastructure investments.

Evaluate future partners
Evaluate future partners for charging point collaboration .

Calculate ROI scenarios
Reduce risk by doing a sensitivity analysis of the charging investment plans.

Customer journey analysis
Make sure your customer uses your network from beginning to end.

Plan your next charging point
Stay ahead of future demand and identify potential white spots as electrical transportation grows.

Solutions customized to you
Are you looking at a particular question or issue? We can set up a solution tailored to your organisation.
But how does it work?
Interested in Gordian and how our tool works? Check out the video to see our software handles a case study.